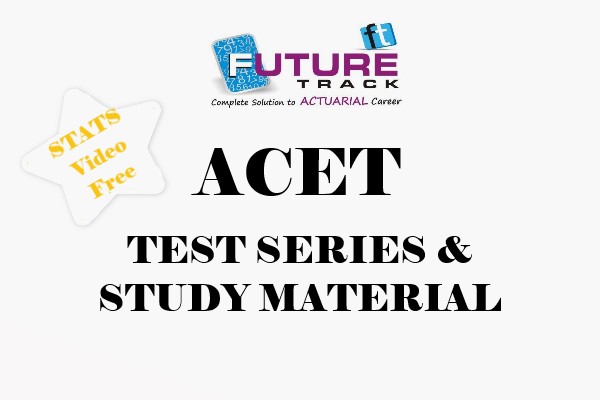 ACET TEST SERIES
Instructor: Narender
Language: English
Valid Till: 2018-12-15
ACET (Actuarial Common Enterance Test)

1. ACET is a 3 hour MCQ ONLINE exam, 100 marks exam which has 70 multiple choice questions with one correct answer for each question
2. The distribution of questions will be:
a. 45 questions – 1 mark each
b. 20 questions – 2 marks each
c. 05 questions – 3 marks each
3. After successful registration, students will be able to download the sample question paper for the examination. However, the names of the reference books will be provided to the students.
4. The syllabus will include the questions for :
Section-I Mathematics, Statistics and Data Interpretation having 55% of weightage and
Section-II English and Logical Reasoning having 45% of weightage.
5. ACET will now be conducted in 24 exam centres in India.
6. ACET will be conducted in a single day with one slot.